Stub templates just show off a wiki's flaws. Instead of using a stub template, make the page better!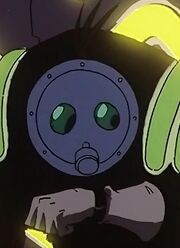 Beremy is a member of the Badlads Gang, along with Brilliant Dynamites Neon. He appeared in the anime episodes B.D.N. and And Between the Wasteland and Sky. 
He criticized B.D.N. following the duel with Vash, believing B.D.N. was being too soft by letting Vash live.
His height is 5'6" (167cm)