Height= 5'10" (178cm)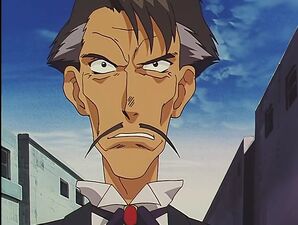 Dick "Grim Reaper" Bostok is a wealthy landowner who appears in the anime episode Love and Peace . 
Prior to the beginning of the series Dick Bostok was a criminal who, along with his gang, killed many of the original residents of his town earning him the nickname "Grim Reaper Bostok". Eventually at some point he appointed himself Mayor, and with it earned a large fortune of which his daughter is quick to mention.
When Ingway and his gang take Bostok's daughter hostage, Ingway demands a duel with Bostok as revenge for killing his parents and the original residents. Bostok loses, but because Ingway purposely shot for his shoulder, he lives. 
Ad blocker interference detected!
Wikia is a free-to-use site that makes money from advertising. We have a modified experience for viewers using ad blockers

Wikia is not accessible if you've made further modifications. Remove the custom ad blocker rule(s) and the page will load as expected.